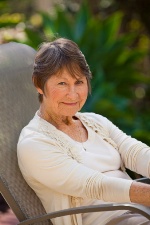 Experts have recently concluded that postmenopausal women can get great help with herbal cures and alternative medicine if they wish not to take hormone replacement therapy (HRT) to alleviate symptoms.
The review outlines the advantages and limitations of both pharmacological and herbal and complementary treatments for women with postmenopausal symptoms.
After menopause, many symptoms can emerge, including the ultra-common hot flashes. Two out of 10 women will experience them for as many as 15 years. HRT is the most effective way to treat them, but there are possible health risks associated with it. These include a greater risk for breast cancer, blood clots, stroke, and heart problems.
The researchers suggest that other treatment options may be equally effective, such as behavior modification, herbs, and alternative medicine. As it stands, up to three-quarters of postmenopausal women use herbal options to treat hot flashes. The most popular and most investigated are soy, red clover, and black cohosh.
Soy is the most common plant containing estrogen, found naturally in food and supplements. Research has shown that soy can reduce hot flashes by 20%–55%. Red clover and black cohosh also have some evidence behind them that they may relieve postmenopausal symptoms.
PLUS: More great remedies for menopause
The review article recommends these herbal treatments. They lead to no significant adverse side effects, so long as they are used in women without a history of breast cancer and who are not taking the drug "tamoxifen." The review does note that one product can differ from the next, so it's tough to say definitively that, for instance, red clover will alleviate hot flashes.
The point here is that experts believe there are usable alternatives to HRT in women who are uncomfortable with that treatment path. As usual, the alternatives come in the form of natural medicine.
Sources for Today's Articles:
Attention Ladies: Try These Herbal Treatments for Postmenopausal Symptoms
Tong, I., et al., "Nonpharmacological treatment of postmenopausal symptoms," The Obstetrician and Gynaecologist, published online January 11, 2013.