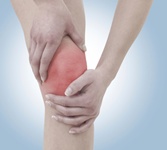 Vitamin D is a super-nutrient capable of defending against a swath of health conditions. Unfortunately, according to a new report, that list does not include the number one joint pain in the world: osteoarthritis of the knee.
Published in the prestigious Journal of the American Medical Association, the study shows that after two years, vitamin D supplements did not help knee osteoarthritis much. They did not have a significant difference in knee pain or cartilage loss compared to patients taking a placebo.
It included 146 participants who had knee osteoarthritis that caused symptoms. They were randomized to receive either placebo or oral "cholecalciferol" at 2,000 international units (IU) a day. This substance did raise active vitamin D levels in the patients by an average of 16.Also Read ==> Pain Behind Knee – Causes and Natural Treatments
The primary measured outcomes for the study were knee pain severity (using the Western Ontario and McMaster Universities [WOMAC] 0–20 pain scale: 0 being no pain, and 20 being extreme pain), and cartilage volume loss measured by magnetic resonance imaging (MRI). Secondary outcomes included physical function, knee function (using the WOMAC function scale, ranging from 0, meaning no difficulty, to 68, meaning extreme difficulty), cartilage thickness, bone marrow lesions, and radiographic joint space width.
PLUS: A mineral that might help with knee pain
Serum 25-hydroxyvitamin D levels increased by an average 16.1 ng/mL (nanograms/milliliter). Placebo raised levels by only 2.1 ng/mL. But still, at the end of the study, there were similar outcomes for knee pain and knee function. Knee pain decreased in both groups by an average of 2.31 in the treatment group and 1.46 in the placebo group (on a pain rating scale), with no significant differences at any time. As for cartilage (which cushions your bones, and in osteoarthritis, has deteriorated), it dropped by about four percent in both groups.
This means that taking vitamin D supplements will likely not lead to better symptoms if you have this painful and common condition. When selecting treatment methods, it's important to have the latest research on hand so you don't go down a road that may lead to disappointment.
See More : Knee Pain at Night: Causes and Treatments
Sources for Today's Articles:
Vitamin D for Knee Osteoarthritis? You May Be Wasting Your Time
McAlindon, T., et al., "Effect of Vitamin D Supplementation on Progression of Knee Pain and Cartilage Volume Loss in Patients With Symptomatic Osteoarthritis," JAMA 2013; 309(2): 155–162.